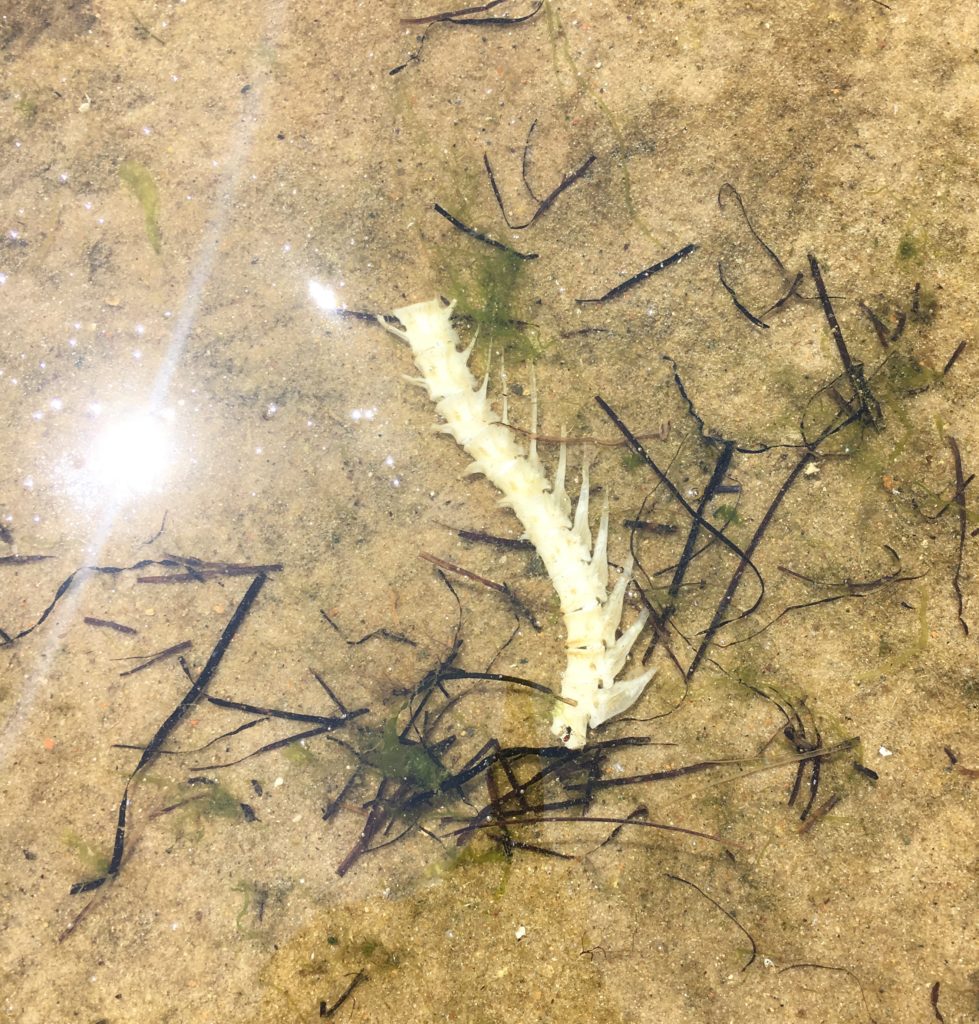 Before I left for the week at a writing workshop, I spent a few days with my younger son, taking him for a sleepover at my sister's and swimming and just being with him. I missed him terribly while I was gone, though I was glad for the time I spent writing. While there, I told a friend who'd just become a father for the first time about how much the children had clung to me, had longed for touch after I stopped nursing them. The first days after they slept through the night, they couldn't be left alone. And when they began to walk, especially, they would return hungrily to my lap, put their gummy palms to my face.
When I returned, he was at my mother's, playing scrabble with my sister. I interrupted with my own need for his touch and attention, and then he spent the evening close to me, recounting Oriole's games mostly. Climbing on my back, pulling at my arms. I woke my first morning home to him curled so deeply into me I was nearly pushed off the bed and when I extricated myself I read the below passage while the coffee brewed. I hope he never becomes lukewarm. (Also The Passion by Jeannette Winterson is an incredible short stunning novel)
"We're a lukewarm people for all our feast days and hard work. Not much touches us but we long to be touched. We lie awake at night willing the darkness to part and show us a vision. Our children frighten us in their intimacy, but we make sure they grow up like us. Lukewarm like us."

-Jeannette Winterson, The Passion
Your inspiration this week is this incredible poem by Clint Smith, which I was introduced to by Mahogany L. Browne when she was here in the Spring. Last week I ordered his book Counting Descent and it's so damn astonishing. Your prompt is to write about a task you had at your first job in detail and see if a metaphor emerges.
is that as a kid, I once worked at a pet store.
I cleaned the cages
of small animals like turtles, hamsters,
rabbits, and hermit crabs.
I watched the hermit crab continue
to grow, molt, shed its skin and scurry across
the bottom of the aquarium to find a new shell.
Which left me afraid for the small creature,
to run around all exposed that way, to have
to live its entire life requiring something else
to feel safe. Perhaps that is when I became afraid
of needing anything beyond myself. Perhaps
that is why, even now, I can want so desperately
to show you all of my skin, but am more afraid
of meeting you, exposed, in open water.

by Clint Smith