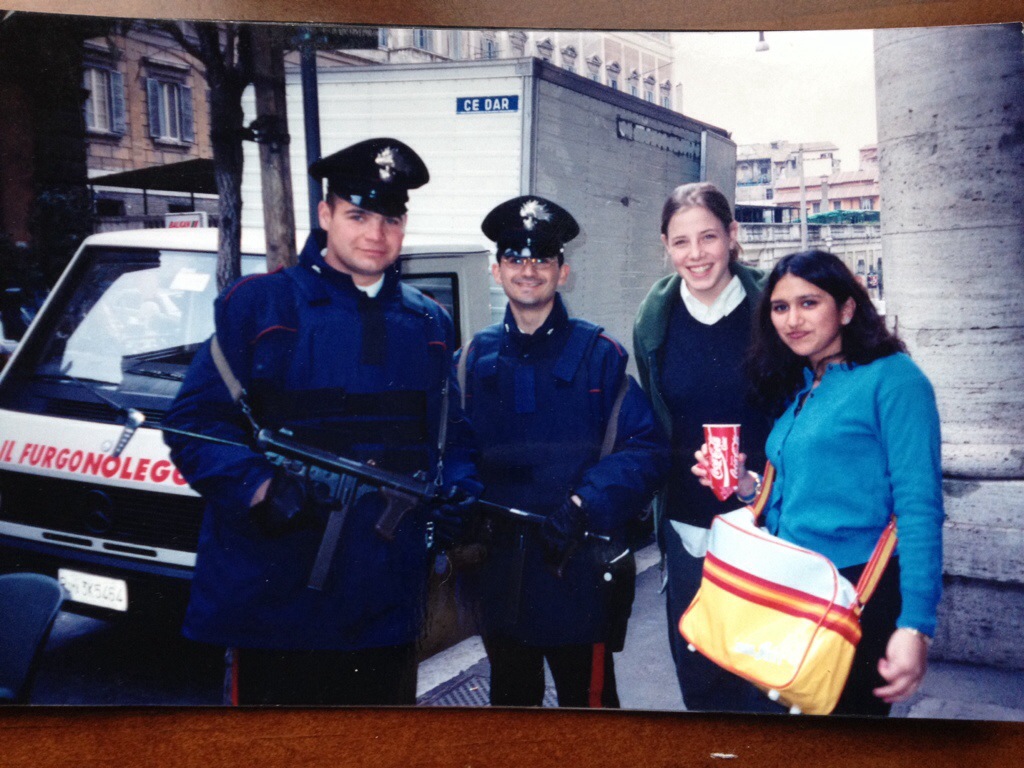 Forgive me, I am tired. But I want to put this prompt–or rather this continuation of our last prompt–out into the world. First of all, go read this
I want you to take a photograph or a mental image of an ordinary, happy day in your life that maybe wasn't particularly momentous–the kind of photograph that was taken randomly, maybe a little out of focus, just because there was a camera there, not that the camera was there because something was about to happen. Then I want you to take that day and find some images/elements that have existed in other parts of your life, however tiny the detail is. Then I want you to PICK ONE–whichever is the most interesting–and write a series of different small moments in your life that include that one element. Get in, get specific, get out. Just a few minutes on each. See what happens. Let me know what happens. Or don't. Switch to another detail and see where you can go with that.
Above is a picture of a 15 or 16 year old me. I am wearing a sweater that I have ALWAYS owned some version of. Posing next to some dapper dudes with guns. Causing trouble with one of my dearest friends, who has been in my life since a few months before this picture was taken. I am also holding a fountain soda.
So for this picture, I have a few:
Guns
Fountain Soda
My Friend
Turquoise Cardigan
Police
Travel
Dapper Dudes Who Like to Pose (not even touching that one)
To me the most interesting is the fountain soda–because I can hear the click of the button, the sizzle of it coming out, I can feel the liquid spilling over and the foam on my thumb–but so many times that I have to really rack my brain to think about specific moments and places I've done it. But I've had some really beautiful, simple moments with that friend of mine too…I'll decide tomorrow, and will hit you all back with at least a few lines.