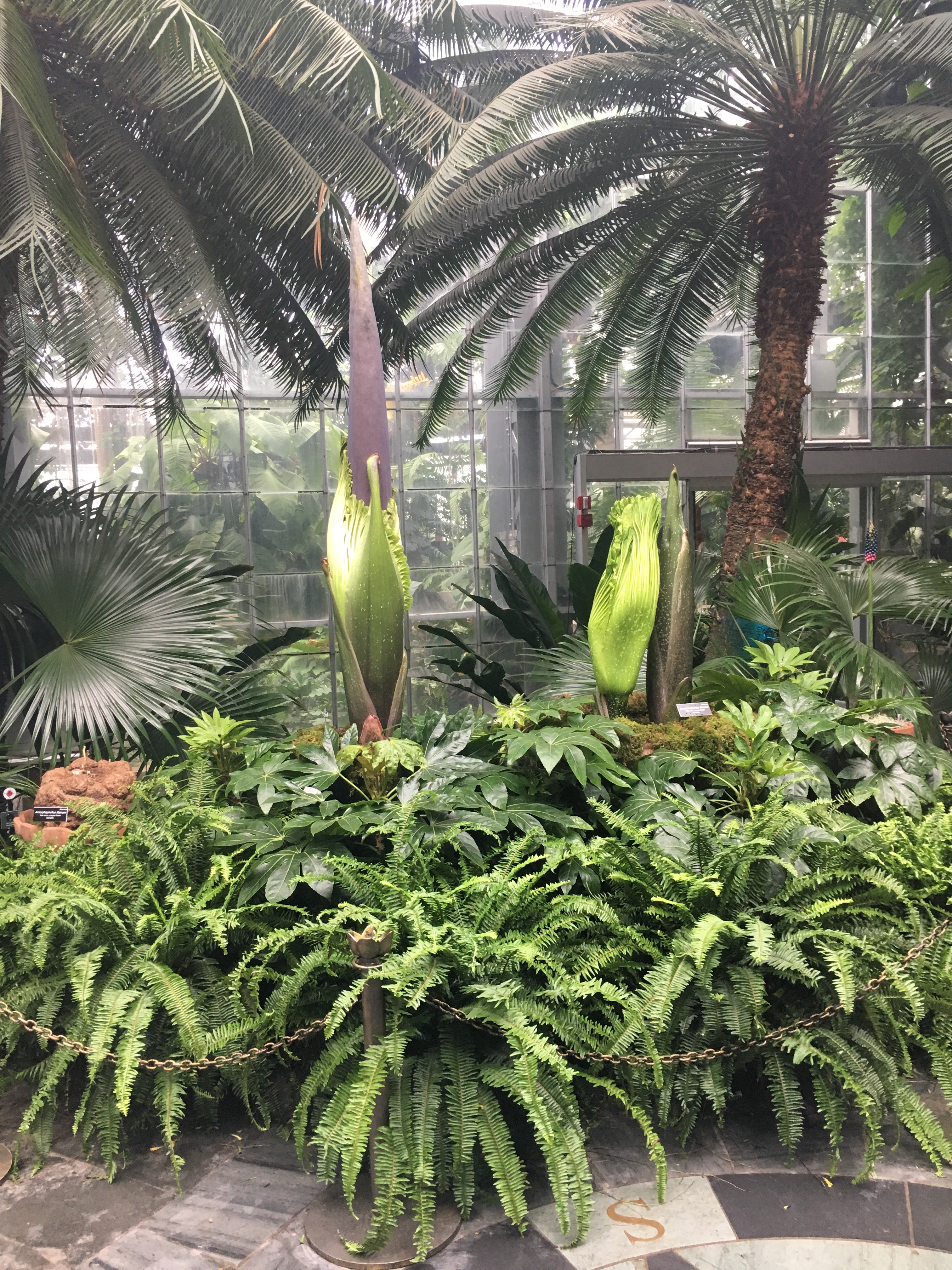 Last week began with a meeting at the US Botanical Garden (where three rare Corpse Flowers are blooming at once–go see them!!!) and ended with the unlikely occurrence of seeing people I have come to love from all these different places come together around a fire. It wasn't a coincidence that all these people were in one place, but even engineered magic is magic. And then today, this eclipse, and the flash of sunny rain.
If you haven't read Annie Dillard's amazing essay "Total Eclipse," read it here. I am inclined to copy and paste the whole thing, but I'll just give you a bit. You really ought to read all the Dillard you can get your hands on. She writes:
It began with no ado. It was odd that such a well advertised public event should have no starting gun, no overture, no introductory speaker. I should have known right then that I was out of my depth. Without pause or preamble, silent as orbits, a piece of the sun went away. We looked at it through welders' goggles. A piece of the sun was missing; in its place we saw empty sky.

What you see in an eclipse is entirely different from what you know. It is especially different for those of us whose grasp of astronomy is so frail that, given a flashlight, a grapefruit, two oranges, and 15 years, we still could not figure out which way to set the clocks for daylight saving time. Usually it is a bit of a trick to keep your knowledge from blinding you. But during an eclipse it is easy. What you see is much more convincing than any wild-eyed theory you may know.
On our way to Maine for the Power of Words Conference, we stayed in the beautiful home of our friends Rani, Will, Pancake, Poppy, and Banjo in Boston. On the desk in their guest bedroom was Lucky Fish by Aimee Nezhukumatathil. I read "The Secret of Soil" aloud a few times before I went to bed. The next day I saw whales in the ocean. I touched my sons' shoulders and heads again and again. We stopped and ate lobster rolls as the sun came down and later we lay in the sand and looked at the stars and I remembered this poem. All of that has passed. I went to work this morning. I'll go again tomorrow. I'll wash the sheets and fold the laundry and cook dinners and all of those things. But the truth is also the mottled black curve of the bodies of whales and a ritual with three women I admire in the deep cold water and mornings on the beach with bros and seaweed between my fingers and flat rocks in my palms.
The beauty of this world is so much, so transient, so impossibly painful to behold because you can't have it. Any of it. It comes and goes. You are brightened by it, it disappears. Darkness too, and rage, and anger, and pain–they come, they disappear. What remains? The secrets we learn and record in our extraordinary lives. They remain and remain and remain.