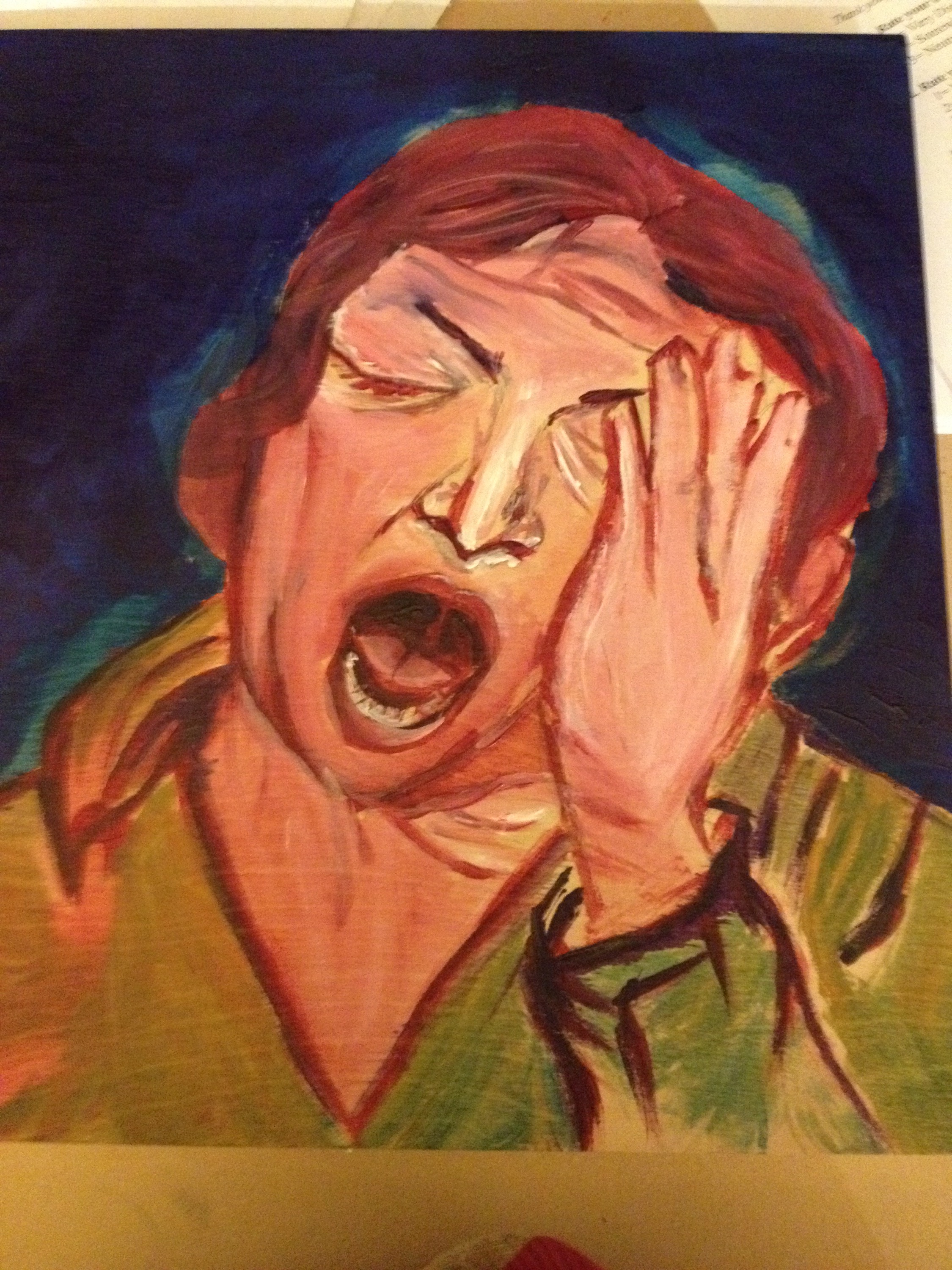 Here's what's been happening for me:
I'm doing some writing I don't like doing. This is why people decide to get MFAs, huh?
I'm learning to compromise because I want to. Kind of.
My dear, dear, dear friend and hero Jimmy came to visit and we went to an open mic and he read and no one knew who he was but he didn't give a fuck because HE knows who he is.
I fell ever deeper in friend love with some friends I already loved. And I told them.
I had difficult groups, and then got a really kind email from a past participant about poetry that lifted me back up.
There is so much to be said for telling people the good things you are thinking of them for no other reason than that the feeling has welled up inside you and you must share it. I tend to be a bit more cautious sharing negative thoughts I have toward people–when you're angry, anger seems reasonable. So you don't really know what reasonable is in that moment. But no harm can come from telling a dear friend that you love them or are grateful for them. Do it. In addition to writing, that is your homework. Let's affirm the hell out of one another.
Last week I began reading The Anatomy of Being by Shinji Moon. Holy shit, you guys. Order it now. I am reading these poems and sometimes it's like looking into a mirror and other times it's like looking in a window. I just want to write poems and write poems and write poems. It's that sort of book.
Here's a link to What Secrets We Keep, and below is a blurry picture of the poem Kintsugi, hopefully you can still read it. It seems to me that at least half of the growth each of us must do is the unlearning or at least the critical examination of what we've been taught, and how it may be untrue or a half truth.
Read the poems, and then open with this line: "We were never taught that…" And work in a line from What Secrets We Keep. Write for 20 minutes. Exhale.