This weekend there's so much cool stuff I'm excited about. Friday night at 7 pm we have the Music & Words performance at Workhouse Arts Center, which coincides with the opening of the Look at Me Again exhibit, which will be amazing. On Saturday evening I'm going to see my bros Wytold & Christylez record their album live (!!!!!) and on Sunday at 2 pm I'm reading at the Writer's Center with Annie Kim. The Writer's Center is the first place I read something real and scary and personal aloud. To be invited back nearly a decade later to read from my book is a super big deal to me.
In this past issue of Creative Non-Fiction Magazine, Jennifer Niesslen wrote that writing is a whole lot of inside jokes with yourself, which is the total truth. I'm always incredibly pleased when someone else gets the joke and laughs aloud when I'm reading. I write about lots of sad shit of course, but I try to include the funny parts. The laughter that comes on the heels of tears is the very very best. This poem is both ridiculously sad and incredibly funny. "+ Add Not-Enemy." Um yeahhhhhh….
Let's take this first line: "Facebook Keeps Telling Me." What does your weird collection of friends and their memes seem to be telling you? Take it personally and imagine. Write a poem that's faintly ridiculous and funny and also truthful enough to slice my heart a little. This is easy for you, I know it. We've done a Facebook prompt before, after Mahogany L. Browne's "Facebook Status."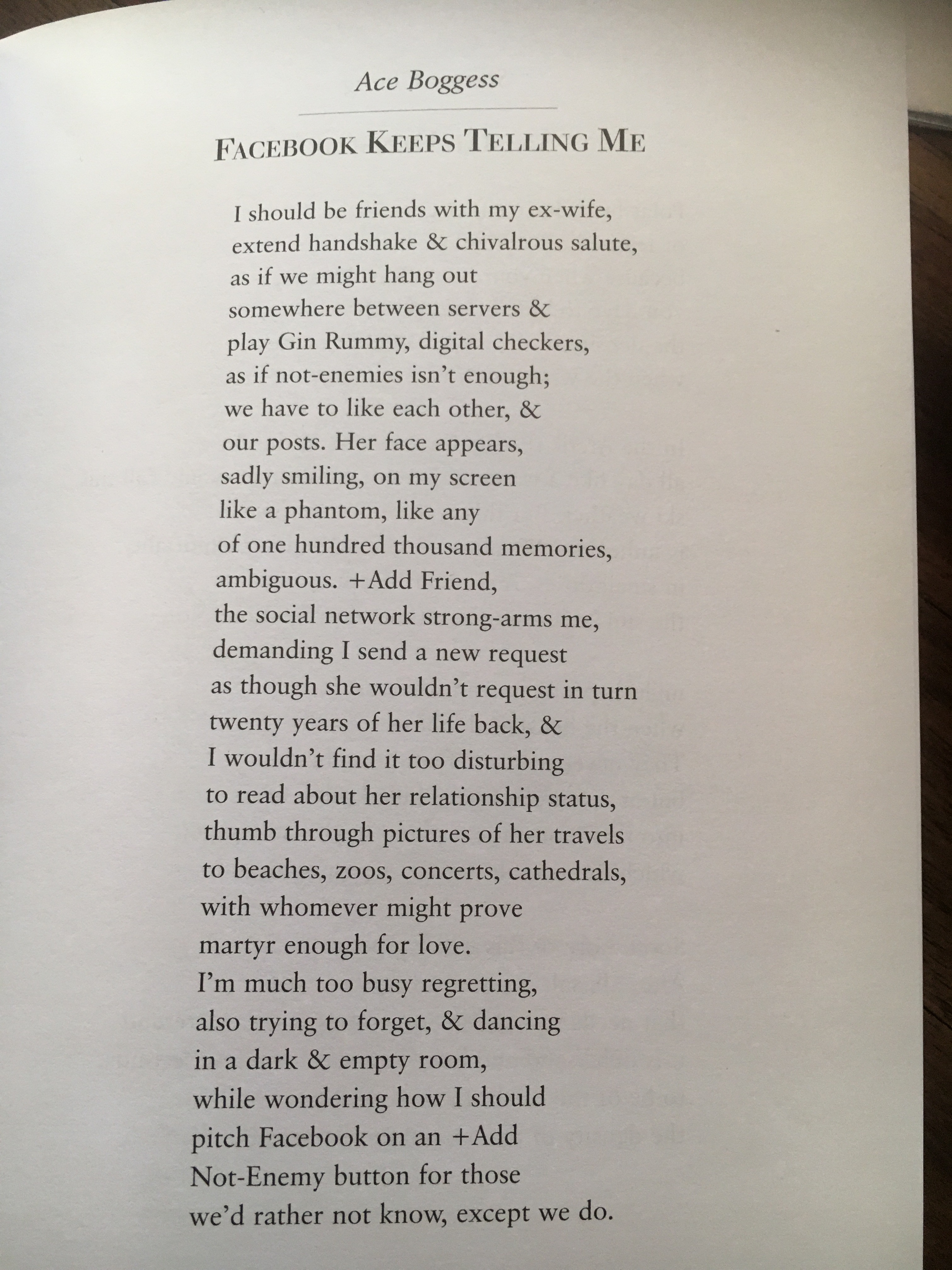 Here's mine–written in the last six minutes of my kid's breakdancing class:
Facebook keeps telling me
to keep my chin up, stop showing off
to hope/there's no hope
to donate to save the oceans even though it's too late
to resist and march and wear red on Wednesday
to stop whining because all politicians are the same
and dogs and cats and hedgehogs eating pineapple bits
Facebook tells me the earth is flat and that new round planets
are being discovered around dimmer stars than expected
that all this shine is for nothing, just showing off, just hot burn
it tells me what my not quite friend is cooking for dinner with her
grateful/ungrateful/sick/cheating partner
it tells me that a woman in Tennessee has lost another job
and a woman from New York has checked into a Ritz Carlton somewhere warm once
again. neither woman seems particularly happy, Facebook doesn't tell me this,
but I infer. And Facebook tells me to copy paste not share
Facebook tells me there are so many people I don't know,
always six people requesting my friendship and another thirty
whose names are faintly familiar, and if I want more,
I'll have to make the move.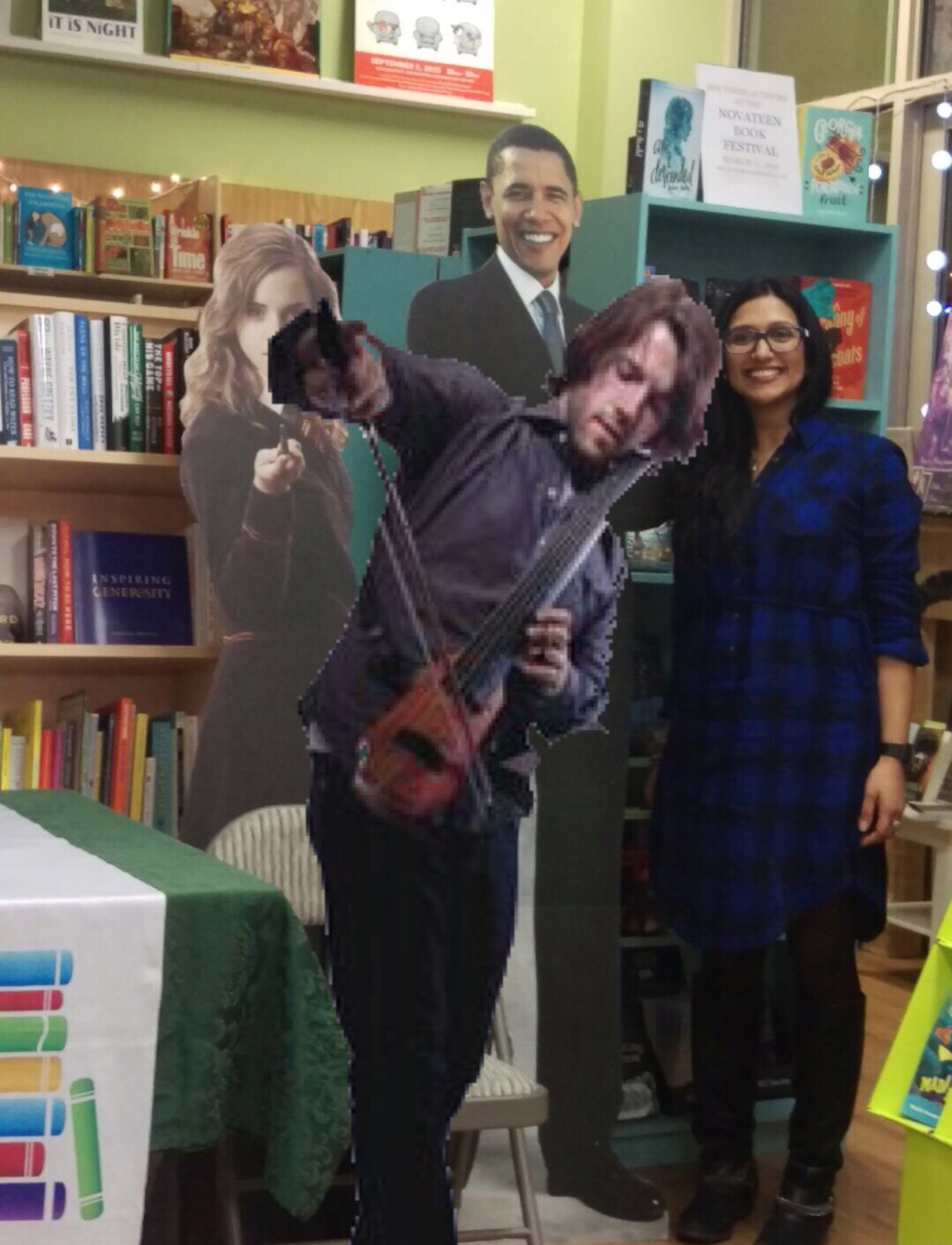 What's happening in this picture? Don't worry about it. It ain't your business. Just a dope day with some dopeness. Wytold always stealing the show man.